North Country Fair and Zero Waste Humboldt will be recruiting volunteers to assist in reducing waste at the 2018 North Country Fair. In the last few years, we've achieved amazing success and diverted 84% of items from the landfill!
Volunteers will be trained to monitor the quality of the recycling/composting stations and assist the public in proper handling of their recyclable and compostable materials.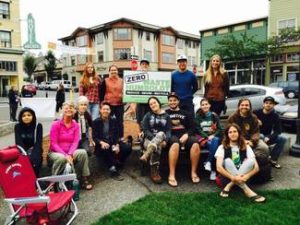 The 2018 North Country Fair takes place on Saturday and Sunday, September 15th & 16th on the Arcata Plaza. Shifts are 2 to 3 hours.
Does your nonprofit, school or community organization want to cover a volunteer shift and earn a donation for your efforts? Contact us at NCFZeroWasteCrew@gmail.com to find out more. 
Sign up here for a shift
insert link: https://www.signupgenius.com/go/4090f4cafaa2dabf49-zero1
JOIN US AND BE A PART OF THE SOLUTION!