All are invited to join in the weekend parade action!
They both start at the corner of G and 7th Streets at 1 pm.
All Species Parade – Saturday at 1 pm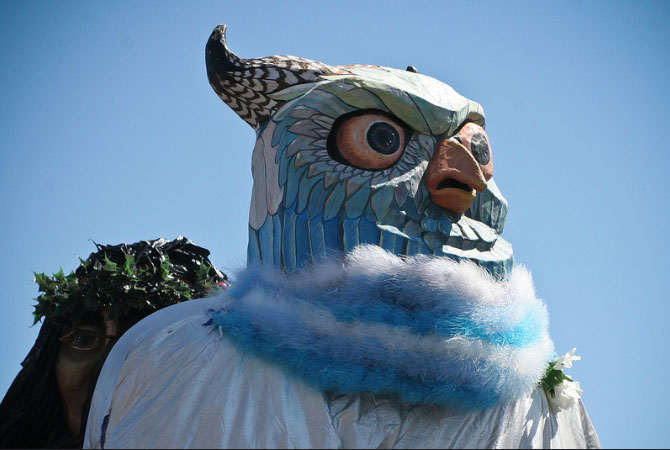 To participate in this year's parade, meet in the Tri-Counties bank parking lot at 12:30 pm on Saturday. Bring a costume, mask, make-up, sign, banner, or some other way to celebrate! Bring friends, family, or co-workers. Local groups can march in the same species to represent their organization. Make a mask or costume pieces at our free upcycled craft zone, located at the corner of 8th and G Streets.
Playhouse Arts staff will be present and at 1 pm will lead the parade in a march around the Arcata Plaza.
Samba Parade – Sunday at 1 pm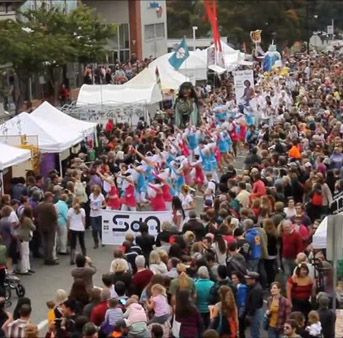 Want to join in the parade?
Come drum with Samba da Alegria – 4:00 – 6:00pm on Sundays at D St Neighborhood center.
Info: samba.arcata@gmail.com
Take Brazilian Dance  – NCF Parade Class – 5:30 – 7:00pm on Thursdays at the Arcata Community Center.
Info: allegriaparade@gmail.com